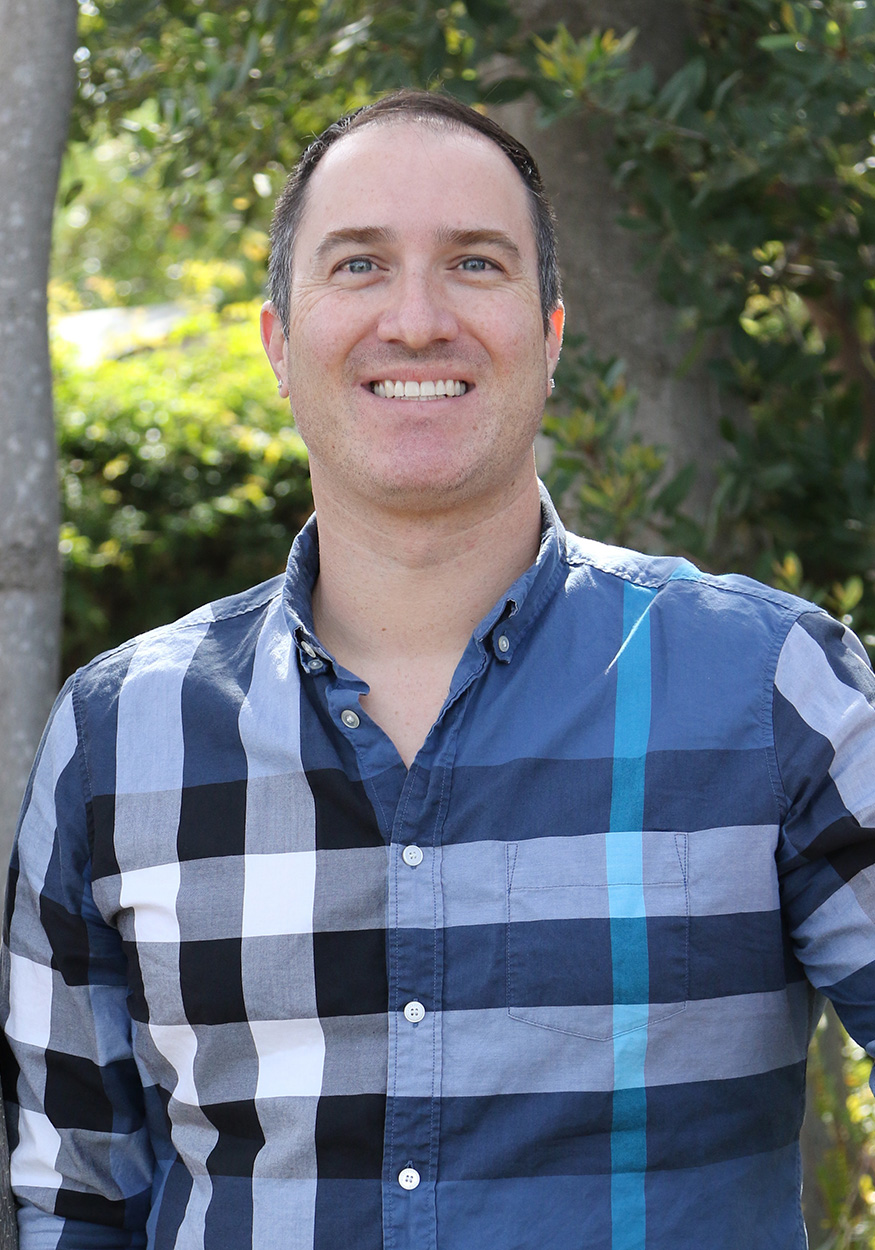 Gavin Taylor is a first grade teacher at MATES. For his undergraduate degree, he attended the University of California at Davis and graduated with a B.S. in Managerial and Agricultural Economics. Upon completion of his undergraduate degree, and studying abroad at La Trobe University in Melbourne, Australia, Gavin obtained a Masters of Arts in Education and Teaching Credential from Pepperdine University. He began his teaching career at Meadows Elementary School teaching 4th and 5th grade; he spent his first four years of teaching at Meadows Elementary. In addition to teaching, he enjoys traveling, music, cooking, and spending time with friends and his three dogs, Louie, Dakota, and Maggie. He is excited and honored to be working at MATES and is thrilled with the collaboration between students, parents, and staff. He is looking forward to another wonderful year as a first grade teacher at MATES!
What talent would you most like to possess? I would love to be able to play an instrument. The piano or guitar would be my instruments of choice. Seeing the talent of the MATES band and the inspiring musicians from Music Day reignited my wish for musical talent.
What wild adventure would you like to take with your closest friends? Recently I heard of the "around the world" plane ticket. If I were able to, I'd buy an around the world plane ticket and travel the globe. I grew up traveling with my family and I love visiting new places and learning about other cultures. I couldn't think of anything better than traveling with friends and family and experiencing what the world has to offer.
Do you have any pets? Yes! I have three dogs (small, medium, and large). Louie (6 years old) is a long haired Chihuahua, Dakota (about 6 years old) is an Australian Kelpie mix, and Maggie (3 years old) is a Golden Retriever.
What is your idea of happiness? Happiness, for me, is living a healthy and fulfilled life. I believe happiness comes from within as well as from those around you. I surround myself with those who value me and who I value in return. Spending time with family, remembering past life events, reminiscing the "good 'ol days", living in a great community, all contribute to my happiness.
If you could attempt any profession other than teaching, what would it be? At one time in my life I was studying biology with visions of being a pediatrician, so I would love to be a doctor. On the other hand, I would love to have my own TV cooking/travel show. How fun would it be to travel and teach people about new and interesting foods, recipes, etc. (especially desserts)!
What's your favorite candy? My favorite candy is the 100,000 grand bar.
What's your favorite Girl Scout cookie? My favorite Girl Scout cookies are the Samoas.
What do you enjoy doing most in your off time? In my off time I like spending time with friends and family, traveling, cooking, walking the dogs, doing art, and relaxing at home.
What is your most treasured possession? My most treasured possessions are my photographs and photo albums. I love looking back at all the memories.
How do you define success? Success, for me, is learning from the past and moving forward in a positive and energetic way. "Success is not final, failure is not fatal: it is the courage to continue that counts." –Winston Churchill